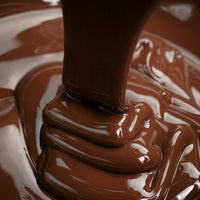 Ecuadorian Chocolate: The World's Best
Our chocolate is made from high quality cacao. This rich substance is made from cacao beans, plucked from native Ecuadorian trees. It is the prime ingredient that makes our products beloved by chocolate lovers around the world.
READ MORE
ECUADOR'S FINEST MADE JUST FOR YOU
Much like Ethiopia is the home of coffee, Ecuador is the heart of chocolate. Here at KakaoZon, we take pride in preserving the country's sweet claim to fame. Our farmers do all the growing, harvesting, roasting, and conching to produce the world's best Ecuadorian chocolate. 
Our gluten-free chocolate bars will satisfy your sweet tooth and leave you feeling great. Made from the finest quality cacao beans, our chocolate bars reflect distinctive floral profiles as you pamper yourself with each bite. We exclusively use the rare Nacional variety cacao bean, which lends its rich and exquisite flavors to our gourmet chocolate products. 
TREAT YOURSELF TO PREMIUM CHOCOLATE
Wondering what makes our chocolate superior?
Quite a few things, actually.
Here are some elements to our "secret formula":
• Exceptional Nacional cacao beans
• Traditional farming practices
• Careful post-harvest processing, refining, and conching
• Meticulous quality control standards
Our local Ecuadorian farmers have been practicing the harvesting process for generations. By caring for each cacao pod and using sustainable techniques, our farmers show their lifelong dedication to Ecuadorian chocolate culture. 
ORDER ONLINE AND SAVOR THE MOMENT
We make our chocolate with everyone in mind. Some people want to lose themselves in decadent chocolate, others want to explore unique chocolate-covered fruits. No matter what type of chocoholic you are, KakaoZon has got you covered. Packed with nutty, fruity, floral, and many other notes, our chocolates invite you to a whole new world of flavors to explore. Our range of Ecuadorian delights is full of sweets to satisfy all taste buds, but you'll never know how delectable our chocolates are until you taste them.
Want to experience mouthwatering flavors? Order our premier Ecuadorian chocolates and indulge!